Sergio Ramos has come up with many important late goals in his career.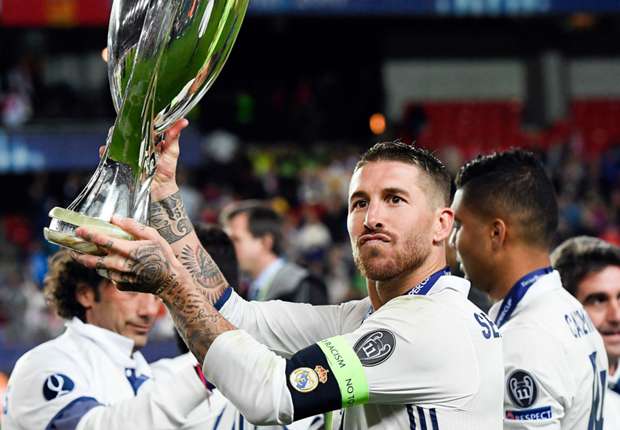 One of the most important among them was the goal in the Champions League 2014 final. Ramos pulled the equaliser with seconds of added time remaining in the game against Atletico Madrid.
Real Madrid went on to win the game and ultimately their 10th Champions League title. There was no need for such drama back in the summer, as Madrid comfortably won the Champions League under Zinedine Zidane for the first time. A few days ago, though, the teammate Sevilla in the UEFA Super Cup.
The latter was coming into the competition after having won the Europa League three times in succession. As a result, Madrid knew that they were up against a tough opponent. It turned out to be the case as the club could only manage a narrow 3-2 victory. At a time whenKonoplyanka's penalty gave Sevilla the lead with 20 minutes of normal time remaining, it looked like the underdogs would be able to cause an upset. Zidane made some key changes to the tactical line up of the team that brought about an instant result. Sergio Ramos came up with yet another late equaliser that took the game into extra time when it was won by Daniel Carvajal's winner with a minute of extra time remaining.

"Sergio Ramos is our captain, an important player and he's always there to earn us the trophy. There were no special instructions for him. With a player like Sergio, he's always been the difference. We've seen it before. He's grown as a player, too. In this final he was there just where he needed to be. When you're looking to do something and you dream of it, you have to carry on fighting until the last second; this has its rewards," said Zidane.