It was no surprise that Juventus' star and key player, Khedira was absent for the team's game against Inter Milan on Sunday. The game was held behind closed doors due to the outbreak of the Corona virus which meant that no fan was allowed into the stadium.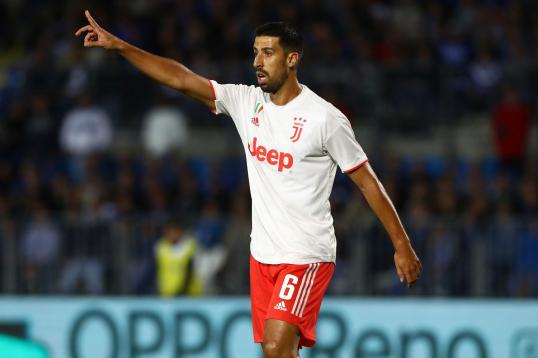 However, the game was a successful one in favour of Juventus as they beat the visitors 2-0. Inter Milan had been on the pursuit for the Serie A crown but after meeting with Juventus at Turin, they were deprived that opportunity. The goals were distinctively provided by Aaron Ramsey, former Arsenal player and Dybala who he assisted to score the second.
In previous times, Khedira
was a very popular name in the midfield but since his injury in December, he had been out of Juventus' games. Then German midfielder had experienced several fitness issues throughout 2019 and the last being a knee injury which had occurred in the past. However, a successful surgery was carried out and it was deduced that he would be out till March, 2020. He had gone to Augsburg, Germany where an arthroscopic cleaning took place and was carried out by Dr. Ulrich Boenisch while the club doctor, Nikos Tzouroudis watched on.
The same injury had struck the player in the last season too but towards the end of the season and this made fans worry about the player's future at Serie A. Another reason for worry was a heart problem which came up in March and there had been speculations that his career was over.
In addition, the player's contract would lapse as the 2019/2020 season ends. With the current injury problems his facing, he might not be continuing with the club. At the moment, it is March already and the time for Khedira to return back to the pitch, the press and fans are waiting to know how the player would fare and what will be the final decision at the end of the season.